Care for physically challenged
and the elderly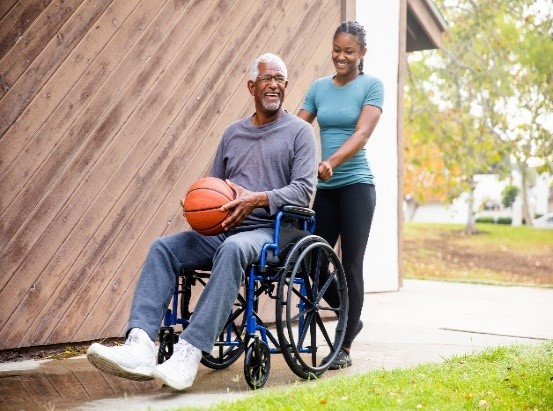 We bring hope and compassion to the needs of physically challenged people and care for the elderly, we are passionate about transforming lives. Through challenge and fun, we open possibilities; to develop, achieve and get the most out of life. We respect individuality and embrace diversity and cultural values of others. We strive for quality and excellence in all we do
Our Caring-friend Program:
Across our communities there are people who can go for days, weeks or even a month without seeing a friend or family member. There are people who miss the camaraderie of some company, the support of a friendly voice, or just someone who can make them smile or laugh to lift their spirits.
That loss of social contact is incredibly damaging to our humanity and to the health and wellbeing of everyone affected.
Indeed, research now shows that loneliness is as damaging to our physical health as any other health issue.
Vital aid is dedicated to building social capital and developing the well-being of vulnerable groups, namely persons with physical disability and the elderly who are experiencing social isolation in our community.
We do this by working in collaboration with a wide range of organisations to promote and support active citizenship and voluntary participation of the migrants and expats willing to share their skills, by becoming a caring friend to members of the community who needs it the most, covering the emotional, social, environmental, economic needs and opportunities that promotes well being.
What does our caring friends do?
Our caring-friends work with the elderly and physically challenged people in variety of ways to do simple things as going to the park for walking/exercise, conversation over a cup of coffee, watching sports live or on TV, shopping, crafting, playing recreational sports, attending events or theatre, playing card or board games, cooking dinner together and storytelling, going swimming or learning a new skill.
Caring-Friends are all unpaid volunteers
 However, we can reimburse reasonable out of pocket expenses.
 Offer free training courses to prepare you for a job/career in the health care.
 Strong possibility of offering you a paid job within the framework of care assistance or in the administration.
Become a Caring-Friend to someone who really needs it the most today
Youth empowerment and

 

Buddy program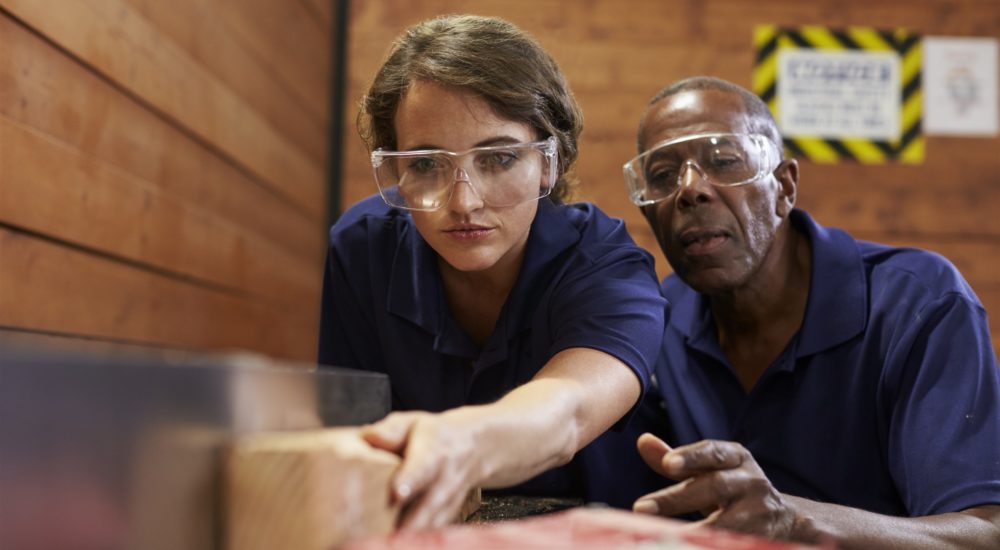 "Young people have greatness inside of them and it's just a question of if they have someone alongside to help them unlock that greatness. We cannot leave this to chance"

That a perfect way to help your community whilst learning something new, making friends, having fun and developing new job experience.
Championing youth empowerment
We all know how much potential is in each young person in our community. And for many of our young people, this potential is just waiting to be unlocked and discovered. VAF is committed to supporting community youths reach their full potentials by offering them a wide range of soft skills and recreational activities.
Many have a parent or teacher who will walk alongside of them to bring out this potential and many do not, think of refugee youths who lost either both of their parents or one parent in their home country due to conflict or natural disaster, think of a single mother bringing up adolescent youths alone, think of children from background of violence who never had a proper role model.
It is our job as adults and caring citizens to ensure that every young person who wants or needs a mentor as Buddy Friend, will have the opportunity to connect with that someone who will bring out the best in them.
What does our Buddy Friends do?
Our Buddy Friends volunteer their skills as coach, CT trainer, internet and social media security and safety, making short films and videos, photography, event organiser, or a mentor talking to the kids about achieving greatness in small ways. This is a perfect way to help your community whilst learning something new as you connect with others, making friends, having fun and developing new job experience.
Bridging Cultures

Festival
Empowering communities and promoting diversity active citizenship.
Bridging Cultures Festival is an annual event, organized to promote and strengthen active citizenship and cultural diversity.The event brings people from various cultural backgrounds, the international community and the native Dutch Community to present and share their collective contemporary theater production, music performance, fashion, accessories and all forms of artistic creation from the local and international artists.
Bridging cultures festival stands on 5 pillars of the 17 UN SDGs. The central attraction of the festival is fashion performance and exhibition to promote and empower women entrepreneurs.
Bridging cultures festival is about promoting diversity in its fullness and investing our differences in a safe, positive and caring manner, showing tolerance, embrace and celebrate the rich aspects of humanity, cultures and exercising mutual respect.
The festival helps promote partnerships across the differences of what we have in common so that we can create a safe socio-cultural environment and a peaceful society.
Bridging cultures Festival collaborates with a wide range of (inter) national cultural organizations and associations, fashion and educational partners in the Netherlands and around the world. The festival expects around 500-1000 participants annually.
Diaspora Community Television
(DCTV)
Online desimination
Our commitment
As the world becomes a global village with increasingly diverse societies, DCTV continues to accomplish every day its fundamental humanist mission to support people in understanding each
other and working together to build a lasting peace and learning to live together among members of the global community.
Community media out reach
Diaspora Community Television (DCTV) is a multicultural media platform with a mandate to promote social cohesion, community dialogue, voice and self-expression through internet and other online media.
DCTV facilitates various thematic debates and forums, create access to information, knowledge sharing, visibility and inclusion of the Diaspora communities in public decision making through p olicy cohesion and the media.
DCTV offers a good framework for cultural approach to development, promoting the human rights and socio-economic situation of the diaspora community, especially women through organizing various women empowerment programs around development context.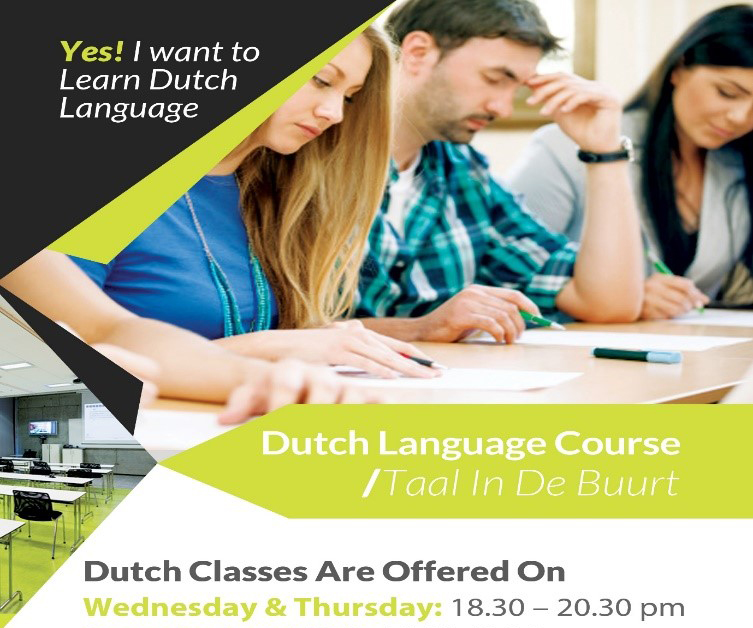 | | |
| --- | --- |
| Start date: | 3rd October 2019 |
| Days: | Wednesday & Thursday |
| Time: | 18.30- 20.30 pm. |
| Location | Den Haag |
Project objective
The main purpose of this programme is to assist participants easily integrate and improve their socio-economic situation in the Netherlands.
The program will provide a wide range of assistance to participants such as:
Dutch language lessons and understanding the Dutch culture through excursions
and organizing activities with the locals to share and connect.
Preparation for job readiness and employment with the help of a personal coach
who is available on demand to help and guide participants through the process.
Target group
The target group generally consists of migrants in The Hague
including those from European countries.
Newcomers and oldcomers who are motivated to learn Dutch.
Migrants who are planning to start their own business but need extra help to realize this dream.