Project number: 101038287- ENFEM -AMIF- 2020 AG
Is an AMIF program (Asylum, Migration and Integration Fund) that is designed for the Female third country nationals (TCNs) for their Integration into Local Communities through Employability and Entrepreneurship using Local Oriented Strategies.
Providing opportunities for the creation and/ or development of local multi-stakeholders' networks, in the 10 partner countries, composed of local authorities, market actors, NGOs, TNCs based, and female/gender-based organizations, where its overall vision will derive from guided by the EU Action plan on integration and inclusion 2021-2027.
The project will provide training opportunities to migrant women in the fields of language learning, working rights, and entrepreneurship skills, while at the same time it will engage in awareness raising among local actors and citizens about the substantial benefits and positive impact of removing existing barriers to the inclusion of migrant women in the labour market.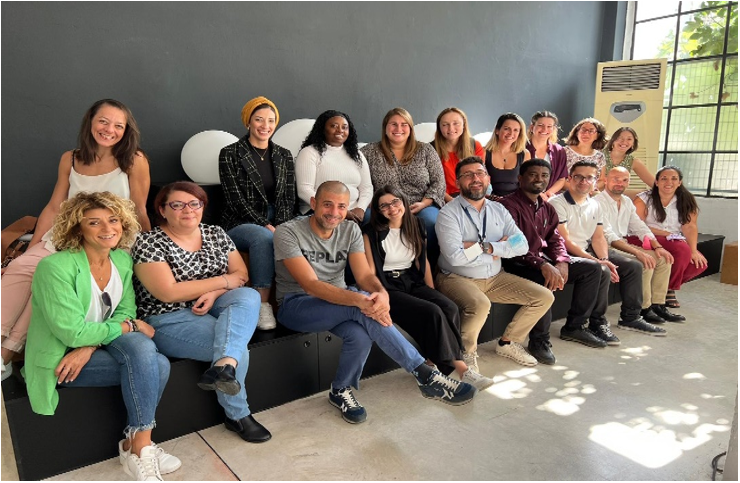 ENFEM
CONSORTIUM PARTNERS:
ADDMA S.A – Etaireia Anaptyxis Kai Touristikis Provolis Athinon – Anaptyxiaki Anonymos Etaireia Organismou Topikis Aftodioikisis

CEIPES – Centro Internazionale per la Promozione dell'educazione e lo Sviluppo

CSI CYPRUS – Center for social innovation ltd

EILD – European Institute for Local Development

ISCAP-P. PORTO – Instituto Politecnico Do Porto

MUNICIPALITY OF QUART DE POBLET

PATRIR – Institutul Roman Pentru Actiune, Instruire Si Cercetare in Domeniul Pacii –

SYKESO – ADVISORY CENTER FOR THE SUPPORT OF THE FAMILY

SIF – Social Innovation Fund

STIMMULI for social change

Peace Action, Training & Research Inst of Romania

DA&DA – D'ANTILLES ET D'AILLEURStikis Provolis Athinon – Anaptyxiaki Anonymos Etaireia