Vacature: Sales – en 
Marketing Manager
Locatie – Den Haag, Nederland
Type – Betaald of ZZP.
Werkgelegenheid – deeltijd (16 -25 uur per week)
Reageren voor – 20 Dec 2022
Geplaatst op – 11 Sepember 2022
Over ons:
Stichting Vital Aid Foundation (VAF) is een organisatie gevestigd in Den Haag. Ons belangrijkste mandaat is onder meer het effectief faciliteren van de sociale en economische integratie van de minderheid met een migratieachtergrond in de Nederlandse samenleving en cultuur.
VAF biedt diensten aan in dagelijkse zorg, verpleging, medische reiniging en hulp in het huishouden, begeleiding en 24-uurs zorg aan gebruikers door heel Nederland. Wij bieden zowel geïndiceerde als particuliere zorg.
Waar zijn we naar op zoek:
Voor de functie van Sales & Marketing Manager zijn wij op zoek naar een enthousiaste en betrokken collega die specifieke expertise en affiniteit heeft met de maatschappelijke problematiek van migratie en integratie.
Heb je een sterke commerciële drive, ben je bekend met de zorgsector en/of het sociale domein, en een professional met een breed netwerk in Den Haag en draag je graag bij aan de toekomst van migrantvrouwen? Kom dan als Sales & Marketing Manager ons team versterken en de organisatie haar doelen bereiken in de economische integratie van de minderheden binnen de onderdanen van migrantvrouwen!
Het doel van deze vacature is om migrantenmoeders in de leeftijd van 20-45 jaar die dringend behoefte hebben aan re-integratie op de arbeidsmarkt, bij te staan ​​tot een betaalde baan aan het einde van een 3-6 maanden durende coaching- en inzetbaarheidstraining.
De Sales & Marketing Manager moet in staat zijn om werk voor de doelgroep veilig te stellen, de organisatie te helpen bij het uitbreiden van ons netwerk van werkgevers en het aantrekken van nieuwe zorg-gebruikers voor financiële duurzaamheid.
Functieomschrijving:
Je bent de bindende factor tussen bedrijven en beoogde werkzoekenden.

Creëer een actief netwerk van werkgevers die migranten toegang bieden tot werk (prioritaire actie)

Help onze doelgroep werk te vinden in de zorgsector,

Zakelijke contracten afsluiten met zorggebruikers en werkgevers

Contacten onderhouden met verschillende belanghebbenden, gemeente en bedrijven

Advies en ondersteuning geven aan het bestuur van de Stichting.
Functie-eisen
Uiteraard beschik je over relevante kennis van de zorg en heb je een relevante MBO of hbo-opleiding afgerond, bijvoorbeeld SPH, beleid en management in de zorg, marketing of bedrijfskunde. Je houdt je op de hoogte van ontwikkelingen binnen het vakgebied en beoordeelt deze op toepasbaarheid binnen de organisatie. Daarnaast heb je kennis van specifieke regelingen en financieringsstromen binnen de WMO en het persoonsgebonden budget (PGB), Zvw, WIz.
Je bent actief in het opzetten en onderhouden van samenwerkingsverbanden met externe partijen (waaronder welzijnsorganisaties) om de instroom van cliënten en ons zorgteam te bevorderen. Ten slotte ben je een goede fondsenwerver, die goed in de gaten heeft welke subsidies er beschikbaar zijn voor het werk van de organisatie in de zorg/integratie.
Je hebt kennis en ervaring met een internationale werkomgeving.
Salaris:
Salaris is gebaseerd op ervaring en conform de CAO Maatschappelijk Werk, Welzijn en Maatschappelijke Dienstverlening.

Kans op een vast contract en carrièremogelijkheden

Reiskostenvergoeding van € 0,19 per kilometer (maximaal 25 kilometer enkele reis)

Functie van minimal 20 uur per week als stater.

Een hecht team en regelmatig borrels, uitjes of feesten
Applicatie procedure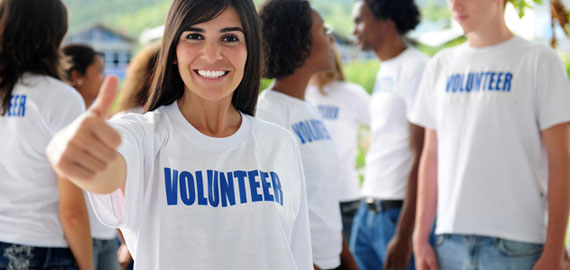 Volunteering with
Vital Aid
If you would like to share your skills, gain valuable experience, and help people with physical disability or the elderly at the comfort of their home environment.
It is important you are a good listener, compassionate, and non-judgmental.
If you became a caring friend, your job can be as simple as going to the park for walking/exercise, conversation over a cup of coffee, watching sports live or on TV, shopping, crafting, playing
recreational sports, attending events or theatre, playing card or board games, cooking dinner together and storytelling, going swimming or learning a new skill.
You will learn new skills and meet new people
You will be supported by your manager and other volunteers
You will be invited to events and celebrations as a volunteer
You may have the opportunity to join training courses organised by vital aid
We can reimburse travel expenses
Strong possibility of getting a paid job with us as a care assistance or in the administration.
Other volunteer

positions are:
Vital Aid enables people to transform their lives because of people like you who give your time and sometimes donation to support the work.
Become a trustee or a friend of vital aid
This is an exciting time to be involved in the governance and development of vital aid and Trustees play a pivotal role in this.
Trustees are required to attend a minimum of 4 meetings annually and are encouraged to use their skills and expertise to contribute to various projects.
Vital aid is particularly interested in recruiting members with experience and expertise in the following areas:
Social Enterprise

Business planning and Service Development

HR and Personnel

Community development, more specifically experience of working with Blacks and Minority Ethnic communities

Finance

Fundraising

Health and Social Care
Fundraising and event organizer
Be an integral part of the fundraising team helping organise, prepare and deliver our major events throughout the year. Use your creative and organisational skills to support each of the events all varying in style and audience.
Photographers and filmmakers
We need high-quality photos and film material to document and promote our work or become a trainer in the youth program.
If you're a professional or good amateur photographer/filmmaker, please get in touch with us
Vital aid volunteers are all unpaid workers.
However, we can reimburse reasonable out of pocket expenses and much more benefits.
[]
keyboard_arrow_leftPrevious
Nextkeyboard_arrow_right