Job vacancy:
Coach-manager
 Location – Den Haag, Netherlands
Type – Paid.
Employment – Part-time/full time (30 hours per week)
ZZPs are welcome.
What are we looking for:
For the position of a job coach-manager, we are looking for an enthusiastic and committed colleague who has specific expertise and affinity with the social issue of migration and integration. Are you an experienced career adviser, and a professional with a broad network in Den Haag with experience as a job coach/adviser who is familiar with the Welfare Sector and with the concept of work/income, who can set the ball rolling and help the organization reach its goals in the economic integration of migrant mothers.
The aim of this job vacancy is to assist migrant mothers between the ages of 25-45 who are in desperate need of re-integration into the labour market, gain access to a paid job at the end of a 3-4 months coaching and employability skills training.
The Job Coach manager should be able to secure employment for the target group, provide guidance in career development and re-integration, and assist the organization in facilitating a wide range of employability skills trainings for the target group.
Job description: 
You are the binding factor between companies and target job seekers.
Create an active network of employers who provide access to employment for migrants.
Set up recruitment opportunity with various companies and employers.
Liaise with various stakeholders, municipality, and companies.
You organize trainings and skills enhancement for the targeted job seekers.
Ensuring that the intended candidates are placed in a job that is a perfect fit for them.
Performing (data) analysis regarding recruitment feasibility and the influx of candidates
Provide advice and support to the board of the Foundation.
Ability to prepare tender/proposals for grants and subsidies within the framework of integration of migrants.
You execute your work in accordance with the Participation Act. If a client has problems, you know the way to the organizations involved for their entitlements and benefits from the Participation Act.
Job requirements
A completed HBO education.
At least one year of work experience as a recruiter, consultant, HR advisor or P&O employee within the employment industry
Analytical and good communication skills
Knowledge of the system laws (WMO, ZVW, WLZ, Youth Act)
You have knowledge of the Participation Act;
You have an entrepreneurial work style in which you help build the foundation.
You can manage and develop people.
Good command of the English and Dutch language, both spoken and written (is a priority)
Salary:
Salary is based on experience and in accordance with the Collective Labour Agreement for Social Work, Welfare and Social Services.
Chance of a permanent contract and career opportunities
Travel allowance of € 0.19 per kilometer (maximum 25 kilometers one way)
Function of 24 hours per week and the possibility to work from home.
A close-knit team and regular drinks, outings, or parties
Application procedure
If you would like more information or if you have any questions about this vacancy, please contact Marylyn Marthins via info@vitalaid.org or call 06-84 907 334.
Job vacancy:
Health care assistant/manager
Location – Den Haag, Netherlands
Type – Paid.
Employment – Part-time (24 hours per week)
The work
As a healthcare manager you provide support throughout the healthcare operational process. You recruit and match care professional with clients, coordinate and monitor care processes and advise the director and the board on issues timely.       In this way you contribute to an effectively operating organization, both in terms of implementation and support.
Job description:
The main core areas of this job vacancy are:
To assist status holders, find employment in the care sector, including coaching/counselling in employability skills, facilitating care training and maintaining strong connection with potential employers in the care sector.
Matching and planning healthcare services with caregivers and clients
Monitoring the quality of services provided by caregivers.
Organizing and leading team meetings
Recording agreements with healthcare professionals and clients regarding roster and planning
You provide solicited and unsolicited advice to the board and management.
You also maintain your internal network; you work together with the team making sure they are aware of all relevant legislation and regulations and contracted agreements.
You arrange the new operational agreements and legislation and regulations for care are known correctly and on time.
You have excellent oral and written expression skills in the Dutch and English languages (It is a priority).
 The expectations
Of course, you have relevant knowledge of healthcare and you have completed relevant MBO/HBO education. You keep yourself informed of developments within the field and assess them for applicability within the organization. You also have knowledge of specific regulations and financing flows within the WMO and personal budget (PGB), Zvw, WIz.
You are active in setting up and maintaining partnerships with external parties (including welfare organizations) to promote the influx of clients and caregivers. In addition, you are good in setting up administrative processes in our ONS system and securing them, you are a good fundraiser, who has a good eye on what subsidies are available for the organization's work in the care services.
Finally, you have knowledge and experience with an international working environment.
Our offer
A position in which you do not leave your management talent unused. As a young care service provider, we give you the opportunity to further develop your managerial talent. Of course, as a healthcare manager you are not alone, we work as a team.
Salary
In terms of salary, we offer a competitive salary according to the collective labour agreement VVT. The position is internally referred to as a care manager.
An annual contract with a chance of permanent employment thereafter.
8 percent holiday pay, a travel and pension scheme and a year-end bonus of 8.33 percent.
237.4 vacation hours at 36 hours.
Apply for this job now.
If you want to make Vital aid excel in care services, if you have innovative ideas with which we can make our care and support even more interesting and affordable? Then you are invited for an interview.
Ask Marylyn Marthins, (info@vitalaid.org) 0684 907 334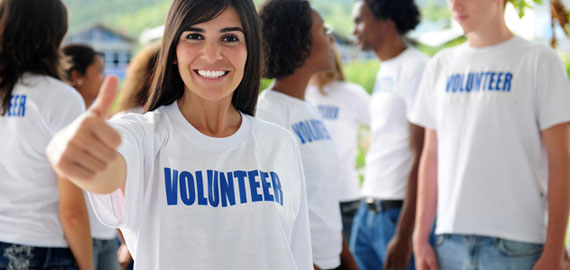 Volunteering with
Vital Aid
If you would like to share your skills, gain valuable experience, and help people with physical disability or the elderly at the comfort of their home environment.
It is important you are a good listener, compassionate, and non-judgmental.
If you became a caring friend, your job can be as simple as going to the park for walking/exercise, conversation over a cup of coffee, watching sports live or on TV, shopping, crafting, playing
recreational sports, attending events or theatre, playing card or board games, cooking dinner together and storytelling, going swimming or learning a new skill.
You will learn new skills and meet new people
You will be supported by your manager and other volunteers
You will be invited to events and celebrations as a volunteer
You may have the opportunity to join training courses organised by vital aid
We can reimburse travel expenses
Strong possibility of getting a paid job with us as a care assistance or in the administration.
Other volunteer

positions are:
Vital Aid enables people to transform their lives because of people like you who give your time and sometimes donation to support the work.
Become a trustee or a friend of vital aid
This is an exciting time to be involved in the governance and development of vital aid and Trustees play a pivotal role in this.
Trustees are required to attend a minimum of 4 meetings annually and are encouraged to use their skills and expertise to contribute to various projects.
Vital aid is particularly interested in recruiting members with experience and expertise in the following areas:
Social Enterprise
Business planning and Service Development
HR and Personnel
Community development, more specifically experience of working with Blacks and Minority Ethnic communities
Finance
Fundraising
Health and Social Care
Fundraising and event organizer
Be an integral part of the fundraising team helping organise, prepare and deliver our major events throughout the year. Use your creative and organisational skills to support each of the events all varying in style and audience.
Photographers and filmmakers
We need high-quality photos and film material to document and promote our work or become a trainer in the youth program.
If you're a professional or good amateur photographer/filmmaker, please get in touch with us
Vital aid volunteers are all unpaid workers.
However, we can reimburse reasonable out of pocket expenses and much more benefits.
[]
keyboard_arrow_leftPrevious
Nextkeyboard_arrow_right