Care for physically challenged and the elderly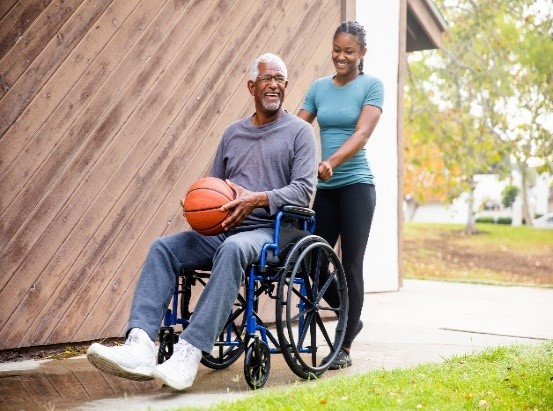 Our Caring-Friend Program
Across our communities there are people who can go for days, weeks or even a month without seeing a friend or family member. There are people who miss the camaraderie of some company, the support of a friendly voice, or just someone who can make them smile or laugh to lift their spirits.
That loss of social contact is incredibly damaging to our humanity and to the health and wellbeing of everyone affected.
Indeed, research now shows that loneliness is as damaging to our physical health as any other health issue.
Vital aid is dedicated to building social capital and developing the wellbeing of vulnerable groups, namely persons with physical disability and the elderly who are experiencing social isolation in our community.
We do this by working in collaboration with a wide range of organisations to promote and support active citizenship and voluntary action covering the emotional, social, environmental, economic needs and opportunities that promotes wellbeing.
What does our caring friends do?
Our caring-friends work with the elderly and physically challenged people in variety of ways to do simple things as going to the park for walking/exercise, conversation over a cup of coffee, watching sports live or on TV, shopping, crafting, playing recreational sports, attending events or theatre, playing card or board games, cooking dinner together and storytelling, going swimming or learning a new skill.
Caring-Friends are all unpaid volunteers
However, we can reimburse reasonable out of pocket expenses
Offer free training courses to prepare you for a job in the health care
Strong possibility of offering you a paid job within the framework of care assistance or in the administration.